What is a Varicocele?
A varicocele is a collection of swollen veins in the scrotum and is quite common - a condition that occurs in 1/4 young men.
Usually, it only causes minor symptoms such as a small aching in the scrotum or groin, swollen veins visible to the naked eye, or testicular atrophy (one testicle is smaller than the other). In some cases, though, the symptoms are more severe and can impact everyday life.
Varicoceles can also be associated with reduced fertility and are therefore commoner in those men suffering from fertility problems.
Varicoceles occur because of a problem with the valves in the veins which carry blood from the scrotum and testicles.
What is Embolisation?
Embolisation is the blockage of blood vessels using special material, and is effective at treating a wide variety of conditions. It has also been used for decades in emergency situations to treat trauma and prevent blood loss.
Embolisation is performed by a highly trained specialist known as an Interventional Radiologist.
What is Varicocele Embolisation?
As you've probably guessed, varicocele embolisation is the process of blocking blood vessels in the testicles that have caused a varicocele to develop.
Varicocele embolisation is a non-invasive treatment option and involves a thin tube introduced via a vein in the neck or groin being navigated to the veins inside the abdomen under x-ray guidance. Once in position special metal coils and sometimes foam are used to close the abnormal veins.
Embolisation is an excellent option if you are troubled by your varicocele but do not want surgery. It does not involve any incisions or cuts on the groin or scrotum and does not need a general or spinal anesthetic.


How is Varicocele Embolisation Performed?
This procedure is performed by a specialist interventional radiologist – an expert in this area. Having the procedure performed by a specialist improves the effectiveness and reduces complications. A thin tube is introduced via a vein in the neck or groin and navigated to the veins inside the abdomen under x-ray guidance. Once in position special metal coils and sometimes foam are used to close the abnormal veins.
Benefits of Varicocele Embolisation
Compared to surgery, varicocele embolisation offers a range of benefits, including:


No surgical incision - a small nick is all it takes, and it doesn't require stitches.
The recovery time is much shorter - usually 1-2 days for embolisation compared with 2-3 weeks for surgery.
90% success rate

Risks of Varicocele Embolisation
Varicocele embolisation is considered very safe, since it is a minimally invasive treatment option and does not require the patient to be put under anesthetic. The risks include:


Infection - the chance of infection is less than 1 in 1000
Allergic reaction
Risk of bleeding or damage to the blood vessels caused by the catheter
Movement of the blocking agent sometimes used to block the enlarged vein
Lower back pain, inflammation of the scrotum, inflammation of the vein, and nausea
What is Recovery Like?
Recovery from varicocele embolisation is usually very short. You'll be monitored for a while after your procedure and can usually go home the same day (at Northern Beaches Interventional Radiology, all our procedures are performed in the morning, greatly improving your chances of returning home the same day).
You'll be able to return to work the following day (depending on your job) and you should avoid heavy lifting for about a week, and avoid sexual activity for a couple of weeks. You'll have a follow up consultation with us after 2 weeks to check on your recovery and ensure the procedure was a success.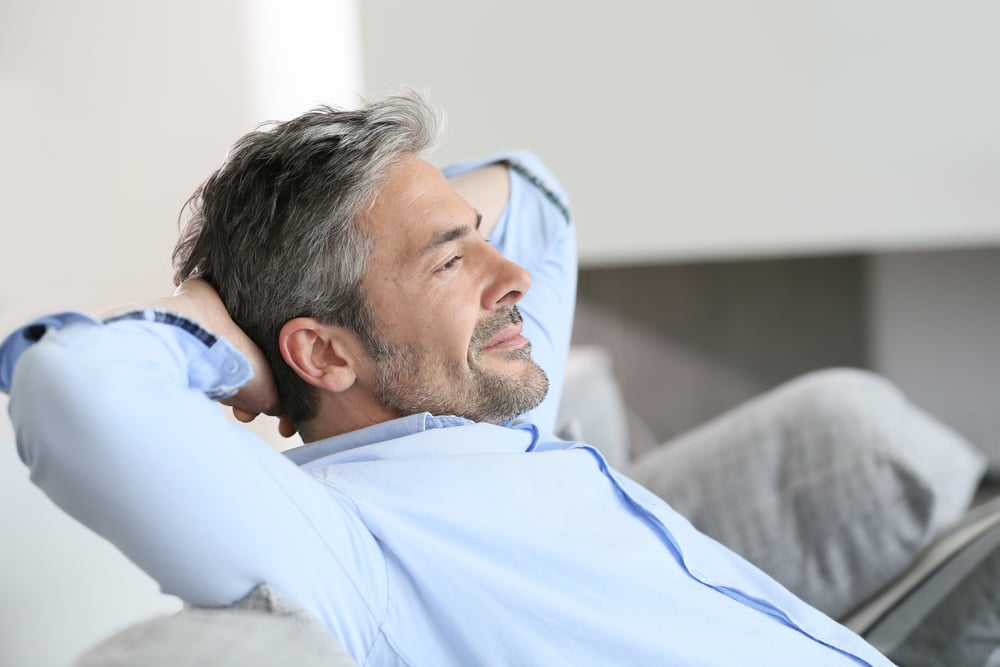 Let's Discuss Your Treatment Plan
If you've been diagnosed with a varicocele and wish to avoid surgery, or you are suffering from some of the symptoms of varicocele and want to talk to a specialist about it, book a consultation with Northern Beaches Interventional Radiology and we'll work with you to perfect your treatment plan.
Safe, effective treatments with less pain and quicker recovery.
Ensure you know all your options prior to invasive surgical treatment, schedule a consult with Dr Shaun Quigley.